BGA Inspector with ratings for self-sustainers, TMG + composite repair
ARC Signatory
Ben started gliding at the age of 16, and whilst studying for his degree, he was still heavily involved within the sport; organising junior events, working as staff at Lasham, and flying at the Long Mynd. Ben is a keen cross country and competition pilot and has flown throughout Australia and Europe. He has built up his engineering experience working for the Schempp-Hirth dealers in both the UK and Australia, where he had the opportunity to learn how to carry out major structural repairs on composite gliders. Ben has an encyclopedic knowledge of gliders and gliding history but is always keen to learn more with new projects.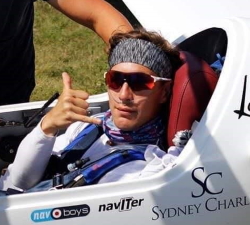 BGA Inspector with ratings for self-sustainers, TMG + composite repair.
Finn was flying in gliders before he was born. Having been around gliding all his life he went solo at the age of 15. Since then, he progressed quickly within the sport, regularly topping the BGA Ladders with impressive flights in modest gliders and representing the British Team twice. With over one-thousand hours in gliders, he cites his Silver medal at the Junior World Gliding Championships in 2019 as his biggest achievement to-date. Finn has also built his career within gliding, working for multiple professional workshops including the UK's JS and Schempp-Hirth agents, as well as the Australian Schempp-Hirth agent. Finn's expertise lies in his outstanding paint work.